Sky's The Limit
Vivamus ipsum velit, ullamcorper quis nibh non, molestie tempus sapien. Mauris ultrices, felis ut eleifend auctor, leo felis vehicula quam, ut accumsan augue nunc at nisl.
A Closer Look

soon !           italy / czech republic / uk / austria / denmark 
slovenia / Japan  / Switzerland
Date
City
Venue
Country
29/10/16
Racibórz
Festiwal Wiatraki
Poland
02/11/16
Oku-cho / 邑久町
TBA
Japan
05/11/16
Hamamatsu / 浜松
Hamamatsu World Music Festival
Japan
17/11/16
Heiden
TBA
Switzerland
18/11/16
Flawil
TBA
Switzerland
25/11/16
Husum
TBA
Germany
17/12/16
Radom
Radomska Orkiestra Kameralna
Poland
26/12/16
Staniszów
Pałac Staniszów
Poland
27/12/16
Woszczyce
closed concert
Poland
13/01/17
Płock
TBA
Poland
22/01/17
Warszawa
Teatr Syrena
Poland
09/03/17
Boudry
TBA
Switzerland
12/03/17
St. Gallen
TBA
Switzerland
06/06/17
Szczecin
Filharmonia Szczecińska
Poland
25/06/17
TBA
Serock
Poland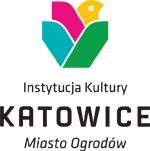 "VOŁOSI are a revelation – their compelling performance energy transcends musical and geographical boundaries to create a completely irresistible combination. I defy you not to love them!"
The VOŁOSI's debut in 2010 at the 'New Tradition' Festival yielded all possible awards. In 2011 they confirmed their success by winning Grand Prix Svetozar Stracina for the best piece in the 'world music' category in Europe, in the contest organized by the European Broadcasting Union. In 2012 their first album entered the special World Charts Europe TOP20 selection. Since than VOŁOSI have constantly been on tour. All over the world they meet with spontaneous enthusiasm of the audience, and gain very positive critics' reviews. Their concerts have been broadcasted by the 2 and 3 Programs of the Polish Radio, the BBC and the German WDR3.
The critics universally agree that VOŁOSI have managed to achieve a unique and original musical style, escaping categorization. By exceeding the limits of string instruments they create music that can be described as thoroughly modern and attractive for contemporary listener – growing out of the Carpathian roots, but also bearing marks of jazz improvisation charged with rock energy and full swing of emotional content. 
This phenomenon brings VOŁOSI praise among big rock festival audiences, as well as highly prestigious concert hall attenders, world music lovers and royal family members.
SELECTED SHOWS
TFF Rudolstadt, Songlines Encounters in London, Berlinale, United Islands in Prague, Urkult, Stockholm Fringe Festival, Colours of Ostrava, WOMEX Santiago de Compostela, Stockholm Water Prize, EBU Festival in Opatia, Traversees de Tatihou, Cross Culture in Warsaw, ArtPole in Ukraine, ArtGene in Tbilisi, Polish Colours, Two Riversides, Spoiwa Kultury, FolkBaltica in Flensburg, ArtZona in Tbilisi, Globaltica World Cultures Festival, Folk Holidays, Ancient Trance Festival, Szczecin Tenis Festival, Transkaukazja, One Caucasus, Musicalia in Stosdorf, Bronislaw Huberman Festival, Elvermose Koncerter, Ethno Jazz Festival, AUKSO Summer Academy
"The music of VOŁOSI is inimitable and incomparable. It is a great achievement nowadays to create something uniquely fresh and original"
Musical Cracow